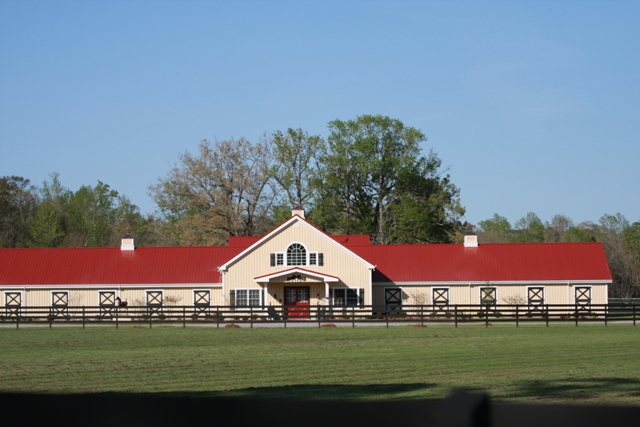 BOARDING
All horses boarded at Sycamore Farm receive the following:
Daily Stall Clean Out 1 x Day with Fresh Shavings
Daily Turn Outs in Designated Pastures
Winter: Hay and Grain twice daily (Round Bales in each pasture)
Summer: Hay and Grain once daily (Lush Green Pastures)
Blanketed and/or brought inside during inclement weather, Pastured horses will be brought in available stalls on the farm and will be charged a $15.00 Fee per night.
Fly masks and Fly Sheets (owner provided) are applied as needed
Fresh Water Daily
Fly Spray (owner provided) will be applied prior to turn out
Supplement to be given if required and will be provided by owner
Horses are checked daily for any injuries, cuts, lameness when brought in stall
Fresh Water in Pastures
Wormed every two months with rotating wormers. Owner to supply wormer or will be purchased by Sycamore Farm and owners will be invoiced for same
Farm Manager will arrange to have farrier come every 6 to 8 weeks and Vet to come in the Spring and Fall for Vaccines, teeth floats, coggins.
NOTE: OWNERS ARE RESPONSIBLE FOR PAYING THE FARRIER AND FOR PAYING THE VET. IF OWNER CANNOT BE HERE FOR FARRIER OR VET, OWNERS WILL BE CHARGED A $10.00 HOLDING FEE
ALL BOARDERS ARE REQUIRED TO SIGN A AUTHORIZATION TO PROVIDE VETERINARY SERVICE UPON SIGNING THE BOARDING AGREEMENT.
Our facility also includes:
Cameras in the Main Barn that can be viewed from upstairs apt
Protected by I-MAX Security
2 Wash Stalls (hot and cold water) rubber mats on floor with Cross Ties
Set of Stocks for floating teeth
2 Bathrooms
Full Kitchen with refrigerator, stove, microwave and washer/dryer
Spacious Tack Room
Friendly environment
Covered Lighted Round Pen
Outside Open Round Pen
Hot Walker
Riding Arena with small jump course
Access to horse trailers for transportation to Vet Hospital (Owner to pay for use). Truck and Trailer to be driven only by Farm Manager.
Access to the Albemarle Sound for summer fun in the water with your horse and friends
Trails
Sycamore Farm is a gated private farm. Farm is available for all owners Monday Thru Sunday. We ask that you contact the Farm Manager if you will be coming to the farm if past 9:00 PM
BOARDING FEES
FULL STALL BOARDING
$575.00/Month (Includes Feed and Hay)
Main barn consists of 20 large 12 x 12 Stalls, a large breezeway aisle complete with cross ties and rubber matting on floor.

Both sides of the barn have overhead heaters for the cold days and night. The entire barn has an Automatic Fly system.

Each stall will have a fan for the hot days and nights.
PASTURE/PADDOCK WITH STALL
$425.00/Month (Includes Feed and Hay)
Private Paddocks are large pastures complete with wooden fence and stall with fan.
PASTURE BOARD
$350.00/Month (Includes Feed and Hay)
Beautiful green pastures fenced with Electric Poly Tape and each pasture has a shelter.